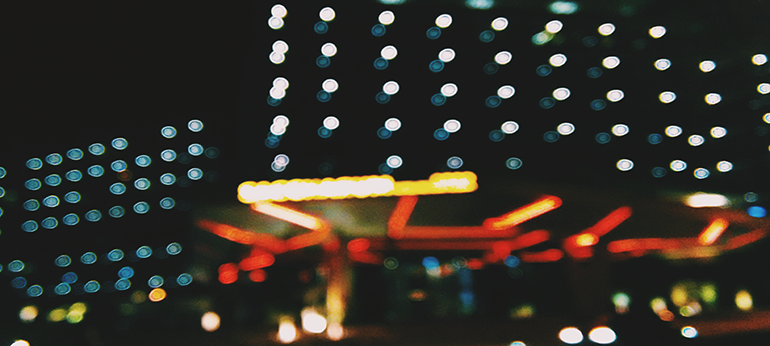 Last Light CD Review By NeuFutur Magazine
The different members of Lithium Seven all bring their own blend of influences and styles to the table, and it is thus not surprising that there is a unique, eclectic style that is created in each of this EP's five tracks. The album starts out with the eponymous track, which ties a bit of rock to a much more emotive feel. "Last Light" is something that gradually grows and increases intensity, until that point when all join into creating a track that will stick in listeners' minds long after the EP ends. This bodes well for the disc's second track, "Stolen Car". "Stolen Car" brings the instrumental side of things to the fore, weaving a narrative during the first minute of the track that dovetails well into the Mellencamp meets Zevon styled vocals.
The back and forth that is crafted between the drums and the vocals pushes the guitar and bass to a whole other plateau. Coming forth with a much more punchy sound for "Unfasten", Lithium Seven showcases in the course of three tracks three very different approaches. What this means in regards to the rest of the disc is that listeners do not know what to expect. In fact, it is only during "Butterfly Effect" that a common thread for the album comes into view. This thread surrounds the burning intensity that is present during each track; no matter what tempo or influence that the members of the band look to further, this rings true. "Hemingway" is the final track on the Last Light EP, and it provides Lithium Seven with three minutes to properly wrap things up.
Creating an ode that all can sing along with after one or two listens, "Hemingway" sends listeners on a dreamy, atmospheric track that operates at the juncture between rock, alternative, and pop. Five tracks are rarely enough for listeners to properly gain a sense about a band's unique qualities, but Lithium Seven creates a hell of an introduction with this album. Check the guys out whenever they are touring and keep an ear close to the ground in regards to any music that they may release.
Top Tracks: Last Light, Butterfly Effect
Rating: 8.7/10